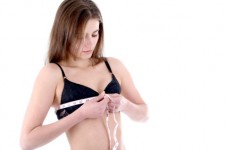 Countless women of all ages suffer from breasts that are disproportionately large for the remainder of their frames, a condition known as macromastia. This can lead to difficulties wearing certain clothing, an inability to exercise efficiently, or even back, shoulder and neck pain. Breast Reduction surgery can reliably address these issues by removing excess bulk and lifting the breasts into a significantly higher position on the chest.
Women of all ages may develop macromastia, generally clustered in three age peaks. The first is teenagers or women in their early twenties whose breasts develop and enlarge excessively soon after menarche. In this age group it is important to defer surgery until the breast growth is complete so as not to risk a recurrence of the macromastia after the surgery. For this group in particular it is important to note that breast reduction surgery generally has little impact on a woman's ability to breast feed because approximately 95% of our patients retain nipple sensation. The second age peak is in women who have had successful pregnancies and whose breast size does not return to normal. (Paradoxically, many women who breast feed suffer a loss of breast tissue). The last age peak is often in women who have gone through menopause and whose breast size increases significantly thereafter.
In women younger than thirty years old and who have no family history of breast cancer, no specific tests are needed prior to surgery. In women between 30 and 40 years of age one pre-operative mammogram is obtained. The next mammogram is not needed until age 40. Finally, in women over 40 an up to date annual mammogram is needed pre-operatively. It should be noted that breast reduction surgery does not increase the risk of breast cancer. In fact, two large epidemiological studies have shown that breast reduction surgery actually lowers a woman's lifetime risk of breast cancer.
We have a vast experience in breast reduction surgery, having performed several hundred a year for at least the past 20 years.
The vast majority of our patients are treated with a modern version of the operation called a "vertical mammoplasty" (nicknamed the "lollipop procedure") which results in significantly fewer scars than the more traditional methods and in a more youthful breast appearance.
The surgery is done under a light general anesthesia method called an LMA (laryngeal mask anesthesia). It generally takes approximately two hours to complete. In many instances supplementary liposuction of axillary fat is performed on the same day. It is rare for us to utilize drains in this surgery. Patients are discharged home wearing a surgical bra and are asked to wear button down or zip clothing for one week. At their first post-operative visit several days after surgery, they are converted to a sports bra which is worn for two to three weeks. Exercise may be started at one week after surgery and can progress to a full regimen at three weeks. Scar therapy begins at two weeks when steri-strips (sterile tape) are removed from the incisions, exposing them for the first time. Our staff review all scar therapy and all other care with our patients at that time.
Breast reduction surgery can significantly improve the quality of life in women previously suffering from the afflictions caused by macromastia. It is a safe and highly reliable operation that carries a consistently high level of satisfaction.
View Our Breast Reduction Gallery